Yummy chorizo
Some friends of mine have just returned from visiting their family in
Vera
in
Almeria
and they brought me a little present...
They brought me a selection of their local chorizos. I love chorizo! If you haven't tried it then next time you're in Spain either buy the sliced one you put in a roll or the sausage type ones which you can fry (or grill). All are superb. Look what I got: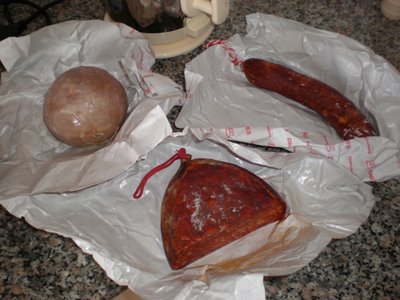 Can't you just taste it? Mmmmmm.
Anyway, the
weather in Manilva
seems to be getting better now after a couple of weeks of wind and rain, typical for April time. There are even some "guiris" in the pool! A bit too cold for me yet!